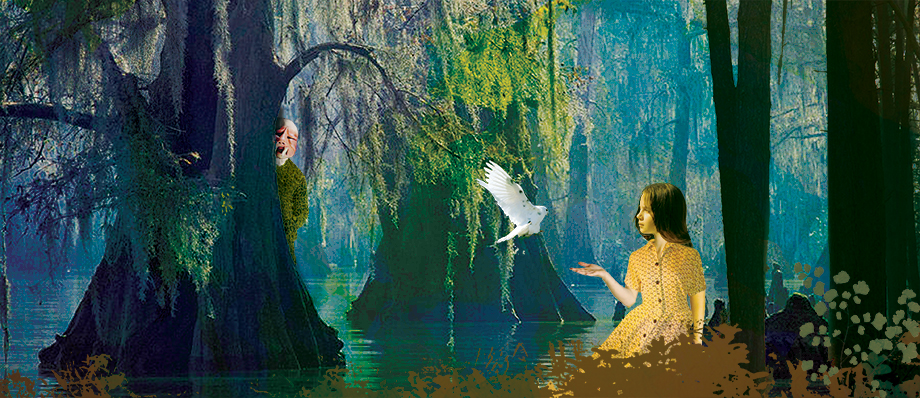 My newest work for Enchantment Theatre Company is The Beast in the Bayou, adapted from the story of Beauty and the Beast by Enchantment's troika of artistic directors, Jennifer Smith, Landis Smith and Leslie Reidel. The piece had its premiere at the Philadelphia Zoo on May 2, 2016 and will tour the Philadelphia five-county region in May and June of 2016.
A grateful shout-out is due to Christopher Farrell (guitar) and Sarah Larsen (violin and vocals), who appear on these tracks. Their artistry makes this music live and breathe and was invaluable in creating the unique sound this story needed. The live recording was done at Buckeye Recording in South Philly; thanks to Peter Richan for making that so easy. Of course, the narrations are by The Speech Diva herself, my darling D'Arcy Webb, who voices all the characters, even the Beast (with a little electronic enhancement).
Fun fact: the lively two-step dance that ends the show (the last minute of Part 5) features a melody called "Georgie's Tune," composed by my granddaddy, George Wellmeier.